Books

Obtain These Books For Your Library
And
To Loan To Your Friends And Relatives.
More Than A Carpenter by Josh McDowell
Library of Congress # 76-58135
ISBN 0-8423-4552-3
~
Case For Christ by Lee Strobel
ISBN 031 020 9307
~
Classic Christianity by Bob George
ISBN 089-081-66-03
~
Growing in Grace by Bob George
ISBN 158 507 6974
~
Who Is The Messiah by David Hocking
ISBN 093 949 158
~
What Christians Believe by David Hocking
All Of David Hocking's Writings Are Top Quality Works !
His Grasp of Languages, Interpretations, And Placements In History Are Superb.
~
King James Version
The Thompson CHAIN REFERENCE BIBLE
B. B. Kirkbridge Bible Co., Inc. Indianapolis, Indiana, U.S.A.
AND ~ Or
The Scofield Study Bible
(Previously published as ~ The Scofield Reference Bible)
KING JAMES VERSION
The Oxford University Press Inc. New York
DO NOT PURCHASE A N.I.V., New American Standard,
or any other "new" version of The Bible.
MUCH IS LEFT OUT OF ALL OF THESE NEW ~ WESTCOTT & HORT~
PERVERTED BIBLES. THEY ARE BEING PROMOTED MOSTLY BECAUSE
THEY ARE COPYRIGHTED AND MILLIONS ARE BEING MADE BY PROMOTING
THESE PERVERSIONS OVER THE PROVEN MORE CORRECT K.J.V. EDITIONS.
PROOFS ON FILE.
~
If You Have A Headset You Can Talk
With Donald F. Dutkowski
Support Your Local Book Store
or Order From;
VERSES BOOKSTORE #2 45802 Luckakuck Way, Chilliwack B.C. Canada V2R 4E8
Telephone 604 824 6770 Fax 604 824 6771
http://www.versesbooks.com
OR
BLESSINGS CHRISTIAN MARKETPLACE 12 Stores across Canada
Telephone 1 800 567 5918
http://www.blessings.com
~

If you have a favourite book store or supply house that is giving you great service
at reasonable prices I would be happy to consider listing them on this web site.
Advise me by E mail and be sure to supply their URL ( web address).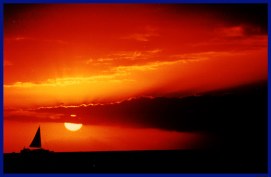 FUTURE SECURE
*