ETERNITY

THIS IS WHAT ITS ALL ABOUT !
At some point in ones life it is time to say
"Enough Is Enough"
"WERE DO I GO FROM HERE ?"
Obtaining Scholastic Honours, Popularity and Fame is not THE answer.
Cavorting with the opposite sex is not THE answer.
Winning THE Lottery isn't even enough !
"THERE IS A VOID
IN MY LIFE !"
I hope you are ready for this ~ because there is only one way to
FILL THAT VOID
That VOID can only be filled by THE GOD
Because WE ARE ALL born ~ LOSERS and SINNERS,
with a GREAT BIG VOID
in our beings.
IF you are really ready for a change ~ I mean a real change,
It is time to make
THE GREATEST COMMITMENT IN YOUR LIFE !
WARNING
You will lose most of your friends, or at least so called friends.
Some, if not all of your family just might think you are an idiot.
Your co-workers will notice a change in your behaviour.
Life will probably become more difficult and you
will not be able to "go with the flow" like before because
you will be more honest with yourself and others.
Is making THE COMMITMENT worth all
this to you ?
IF IT IS ~~
It is time to admit to THE GOD that you are
(like all of us were) a Sinner and you are ready to
SUBMIT your life to HIM.
Admit that you can not make it through life without
THE VOID being filled by HIM.
Admit that you do accept HIS SON
YAH VAHSHUA's sacrifice on the cross as a
substitute for you and all your past.
All you have to do is ASK THIS ONCE, AND MEAN IT,
and indeed, you will be a "new person".
It is then time to " start over ~ start a new life! "
After saying this admission, this prayer to THE GOD
you are a "new creature"
A NEW CHRISTIAN.
All this "transformation" information is in THE BIBLE.
That is why true Christians call it GODS WORD.
ALL of the information required for life is in that book!
When you read it as a Christian ~ with Christian eyes ~
you will find much in it that others, who are not committed,
will not see !
If you were ready and really serious about the commitment
you just made;
1 - Expect to live a different and better life.
2 - Expect change - sometimes it's a slow change,
sometimes it is like a lightening flash.
3 - Expect to loose the friends you shouldn't have and
gain friends who are of like (new) mind as you.
4 - Do not expect to become perfect! Only THE GOD
is perfect !
You are now "Saved" but, not perfected.
It is now time to obtain one or two books
( see References Link )
about THE TRUTH and begin to study.
You will find that the more you study about YAHVAH
and HIS SON YAH VAHSHUA the more you will want to know.
UNLIKE new age teachings you will realize that you
are not on, and do not have to be on, any more paths
to self fulfillment !
It is finished ~ you are already saved !
Your future ~ in the hearafter is secure !
Your study will be for more knowledge so that you may
tell others ~ friends and family ~ those that you love ~
THE TRUTH that you now know and have and want to
share.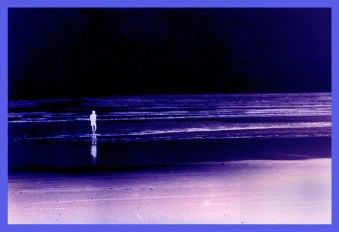 NEVER ALONE AGAIN
There are many groups of people around the world who gather together each
Sunday to Worship and to Praise THE ONE TRUE GOD.
Find a group like this in your city, town, or village. That is THE REAL CHURCH .
The people who gather to Worship, not a building, not a society.
Look for a group who use only one authority or book - THE BIBLE.
Look for a group who worship only THE ONE TRUE GOD
and HIS SON ( who is also that ONE TRUE GOD).
If there are "extra revelation" teachings, or additional "scriptures" ,
or worship of additional beings, entities or "saints" , they are not a
TRUE CHRISTIAN group or church. Seek out another group the next
Sunday.
Almost every town and city has a TRUE CHRISTIAN group.
If you can not find one on your own let us know and we will
endeavour to find one for you in your own area.
If there is not one I would suggest listening to a Christian Radio
Broadcast or possibly a Christian Television Service.
If YOU have NOT made YOUR Commitment;
Where will YOU spend Eternity ?
Don't Know ? ~ Next Move ?
THE SECRET OF TRUE CHRISTIANITY !
If You Have A Headset You Can Talk
With Donald F. Dutkowski
*